3 STRATEGIES FOR HANDLING YOUR HUSTLE DURING THE HOLIDAYS
This year FLEW by! Last minute shopping, inquiry responding and holiday festivities are beginning and you're starting to freak out! Don't. With as much as you have on your plate, from your full-time gig to your personal life, you'll soon start to feel swamped with obligations. This is not the time to set your side hustle aside, it's time to roll up your sleeves and get down to business. You're probably giving me the Kanye "How Sway?" look right now, so I'm going to explain 3 strategies that will help you to handle your side hustle during the hectic holiday season.
         1.  )  PLAN/SCHEDULE: — USE A CALENDAR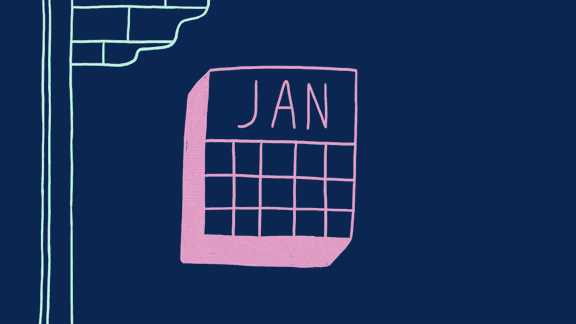 You WILL eventually forget if you don't write information down. First of all, you have a "side hustle", a whole full-time job, on top of being human. Forgetting is inevitable. Something we always say, "I'll put that on my calendar" has become more of a saying than an actual action. If you haven't already, you'll need to obtain a planner that you can carry with you on a daily basis. Instead of allowing it to collect dust in the corner of your dresser or purse, use it to jot down all of your commitments and tasks you'd like to tackle each day. Utilize your phone and your physical planner.
TIP: At the time that you agree to a meeting or a project, take a moment to schedule it in your phone/planner. Include dates, times, locations, contacts and project/meeting name. Be sure to invite attendees or people you're collaborating with via email or text immediately. Clarify all of the details with them and make sure it's scheduled on their end as well.
            2.  ) PRIORITIZE & SAY NO WHEN NECESSARY
Your priorities lie somewhere between paying bills on time and successfully completing the 10 projects you promised would be done by the end of the month. At times, we can be so eager to take on more work than we need to, risking our sanity and in some cases the quality of our work. I get it, you're hustling and trying to make ends meet without having to deny any possible customers. Yet, during this time of year, it's important to distinguish which projects/personal gatherings will be more beneficial and which will simply be a distraction from your current commitments. The last thing you want is to be stressed out from taking on more than you can handle. This can lead to a loss with both your client and your credibility as a reliable professional.
TIP: I'm not advising you to literally tell potential clients "No". It's imperative that you simply inform them that you are temporarily booked. To ensure that you don't run them off to another business, let them know a date that you can get them locked in right away. Organizing an efficient and balanced schedule for handling your everyday work and personal duties is going to be prominent in your journey to prioritization (Yes my friends, it's a real word).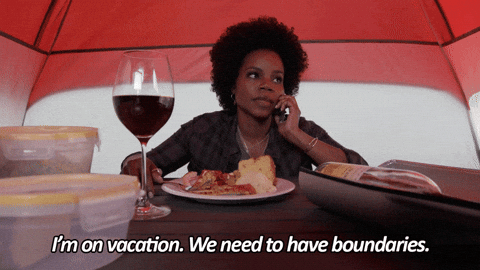 3.  ) A LITTLE "ME TIME" IS OKAY!
As most companies nationwide have specific office hours and special holiday schedules, so should you. Make an adjustment to your availability calendar, marking off the dates that you'd like to take a vacation. Create an automatic reply for your email while you're away. This prevents clients from assuming that you are disregarding their messages, and allows you to enjoy your well earned vacation in peace.
TIP: My biggest tip is to give yourself a break. Either allow the weekends to be your work days, while after full-time job hours you relax, or vice versa. Whichever you choose, just make sure that you leave your 9 to 5 work just that. If they're only paying you during those hours, the work should begin and end at those times as well. Meet your obligations, fulfill your passions, be daring and adventurous on your time off.
If there is any take away from these 3 strategies, it's my encouragement to push forward and strive for productivity during the holiday season. Also, don't forget to treat yourself!