5-Points to Evaluate Your Brand's Readiness for PR Services

Any branding agency can tell you that you need Public Relations services, but not every agency will tell you if you're READY for these services. We won't ever deny a potential customer but we believe that everyone deserves the truth about what is offered and what qualifies brands for the best results. Throughout this blog, you'll learn indicators and possibly objectives for your brand, in the search for what you'll need to do before hiring a PR professional. 
1.   DETAILED SHORT & LONG-TERM GOALS           
In deciding if or when you want to hire a publicist for your brand's needs, it's important that you first determine what your goals are for 1 month, 3 months and 1 year from now. Without establishing where you'd like to be in the future, it's going to be pretty difficult to proper relay your initiatives with your potential publicist. Figure out your expectations of: sales/revenue, web traffic, brand's image, clientele, media presence. After shaping your vision, you should have a better understanding of what to inquire from the agency, in efforts of reaching the best outcome towards your goals.
2.   DEVELOPED BRAND MISSION STATEMENT
Your company should have a clear and descriptive statement that defines what your brand is all about. The mission statement should: include your current values and duties, contain true details on your brand's purpose, exemplify your brand's declaration of responsibility to customers, be easily accessible on your company website. It's essential that your potential clients are able to retrieve all that you have to offer directly from what your statement claims. For inspiration, take a look at some of the mission statements of popular billion-dollar startups 30 Inspiring Billion-Dollar Startup Company Mission Statements.
3.   UNIQUE PRESENCE IN YOUR INDUSTRY
What sets you apart from other brands in your industry? If a potential client is searching for brands like yours, they should be enticed by your creative style of work, enough to chose your company's product/services over your competitor's. This is relevant in the same process of earning media coverage. Pitching a story to the press, about a meat business identical to every other meat business, is not going to be an easy win. When you offer something different, something one-of-a-kind, that's what generates headlines and an abundance of features on news outlets. Your publicist will handle polishing your innovative touch, finding an effective angle and making efforts to supply your brand with the exposure it deserves.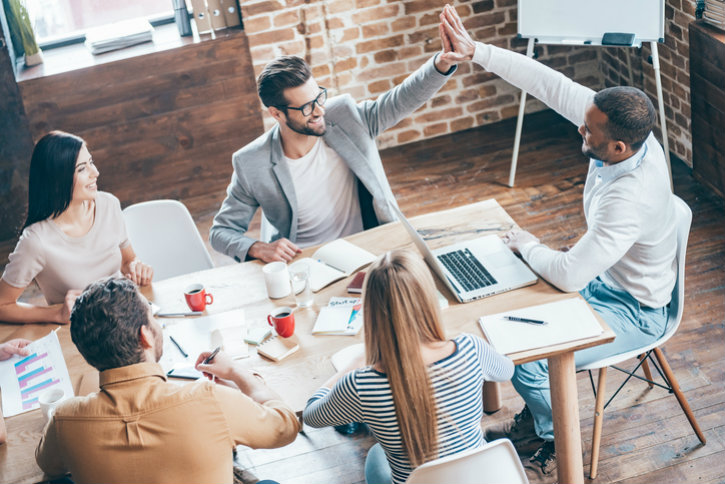 4.  HARDWORKING TEAM MEMBERS
A dedicated team is the backbone of every operation. Without a team devoted to the same goals that you have for your brand, succeeding with any of these steps gets that much harder. Like-minded individuals with drive and initiative, who will perform their assigned tasks and duties as if your company's win is their win, these are the people you want in your lineup. Shaping the best team for you brand is not always going to be easy, but it will be worth it in the end.
5.   FUNCTIONING WEBSITE, PRODUCT & SERVICE
Before you get your company any type of media coverage and it gets tons of traffic, you want to be sure that your website is up and running, revised and proofread. A brand can lose credibility just from misspelling of words, out of date information, as well as lack of originality. Our team can get you the help you need in this step, check out Why Web Designers Matter. Another point is reviewing your products & services. Examine your service's efficiency in advance. Getting publicity for a product/service that is useful sometimes, is not beneficial to your brand's image. Study your strengths and weaknesses and make adjustments where you see necessary.
If and when your brand has passed all 5 points, it's time to reach out to a PR Professional for a consultation! You've put in the work, now you're ready to get your brand's story shared with the world!